Component comments JComments 1.4.0.5
06.01.2008 19:18
Component comments JComments 1.4.0.5
After a long test out the domestic component of the notes. We present to you the synopsis of his.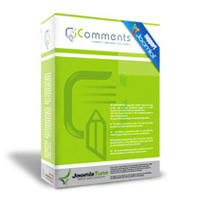 Primarily due to a component that works with AJAX, is the protection, the possibility of rapid integration of a large number of components (also a tutorial on writing plug-ins integrate with any components), the export of possible comments from other components.

Of the minuses-unlike mXcomment works exclusively with comments, did not add new chips in the news Display (tell a friend, the reference to the news, advanced rating, social bookmark). But in principle, these objectives can be met by other extensions. Also, while exporting possible problems with the character of comments (at least we have not been able to obtain immediately after exports readable comments when exporting from Jom Comment [fixed in 1.4.0.7] ).

Learn more about the components JComments here .